Streamlined and Customisable Applications for
Your Needs
With an increasingly mobile workforce and complex workflows, our application suites perform as standalone platforms or integrated as unified solutions to seamlessly empower your organisation with mobility and intelligent solutions to enhance work processes and functions.
Empower your sales and support resources

Sense of Empowerment

Higher Productivity

Optimise Resources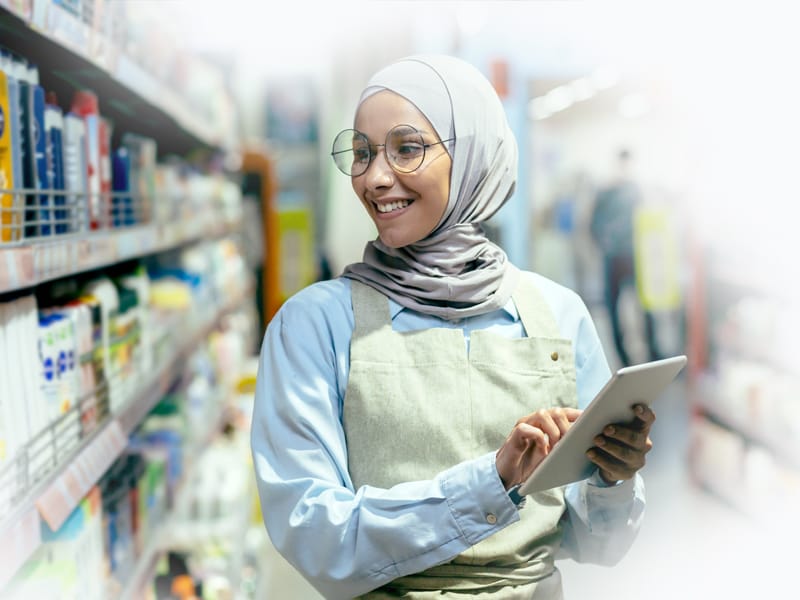 Field Force Management
mForce-FFM is a powerful mobile field force management solution that enables businesses to stay connected with their merchandisers and promoters in real-time. The platform comes with a range of features that make it easy to streamline field force management, including store visitation planning, tracking and monitoring of merchandiser store visitation, and the ability to capture field data digitally. This means that your merchandisers can easily capture merchandising photos, track out-of-stock items, monitor pricing, and take stock counts, all while on the go.
In addition to its powerful data capture capabilities, mForce-FFM also provides ease of mass communication with your field team, allowing you to send messages and alerts directly to their mobile devices. And with real-time reporting and a management dashboard, you'll always be up-to-date with the latest developments.
Key features

Store visitation planning

Tracking and monitoring of merchandiser store visitation

Digital capture of field data with supporting photos

Ease of mass communication with the field team

Real-time reporting and management dashboard

Improved work efficiency

Enhanced market visibility

Greater accountability and transparency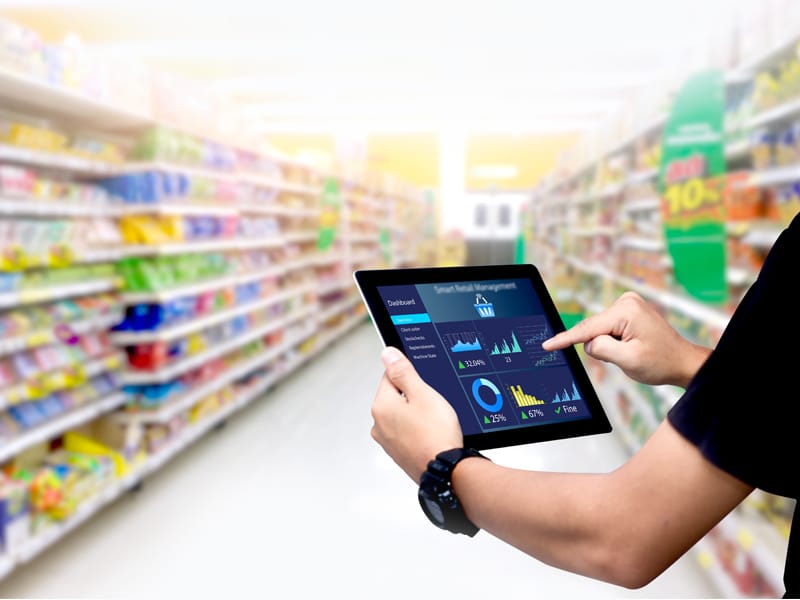 Retail Field Audit
mForce-RFA is a comprehensive retail audit solution that empowers organizations to collect and analyze data on the performance of their retail stores or outlets. With mForce-RFA, businesses can identify areas for improvement in key areas such as merchandising, sales, and customer experience, and take actionable steps to optimize their operations especially in promotion activation. The solution's enterprise mobile capabilities enable retail auditors to easily collect and transmit data in real-time, while the system's advanced analytics and reporting features provide valuable insights into retail performance. This allows organizations to make data-driven decisions to improve retail productivity, increase sales, and enhance the overall customer experience.
Key features

Mobile accessibility

Data collection forms

Real-time data synchronization

Image capture and upload

Customizable checklists

Compliance tracking

Performance benchmarking

GPS tracking

Offline data collection

Analytics and dashboards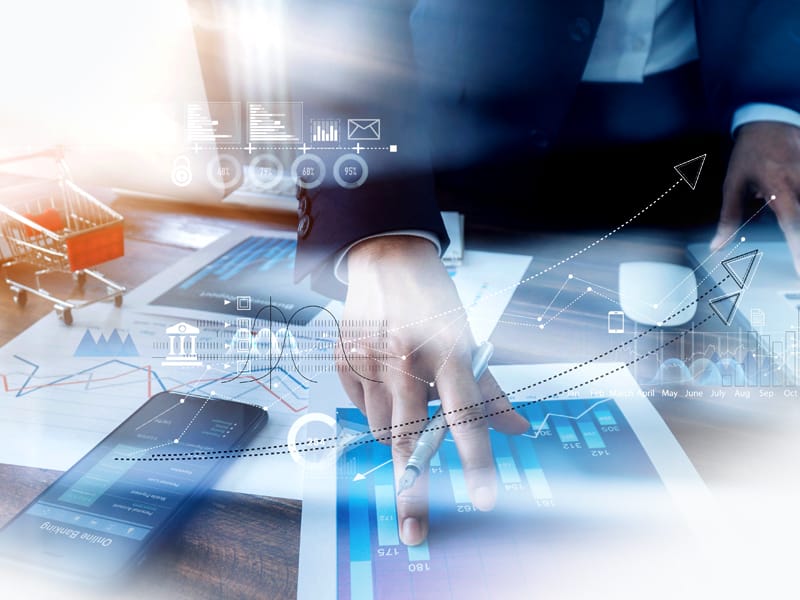 Sales Force Automation
mForce-SFA is an enterprise mobile sales force management solution designed to enhance sales productivity. It enables organizations to engage more closely with their field force in real-time while having data available on-the-go. This mobile connectivity fosters better collaboration and productivity, equipping managers with accurate and timely information to make informed critical decisions. mForce-SFA eliminates the necessary (but time-consuming) tasks associated with selling, freeing up sales professionals from tedious, repetitive behind-the-scenes work.
Its full range of features help sales teams improve their productivity. The mobile accessibility and offline data access features enable reps to access crucial information and complete tasks while on the go. The system's order management functionality streamlines the sales process, and its analytics and reporting capabilities provide managers with valuable insights to make data-driven decisions and improve sales productivity.
Key features

Route mapping

Sales Forecasting

Order Management

Customer Management

Sales Analytics / Reporting

Sales Performance Management

Mobile Connectivity and Collaboration

Real-Time Data Availability.
Manage your trade and channel activities efficiently

Better Organisation

More efficient Processes

Higher Satisfaction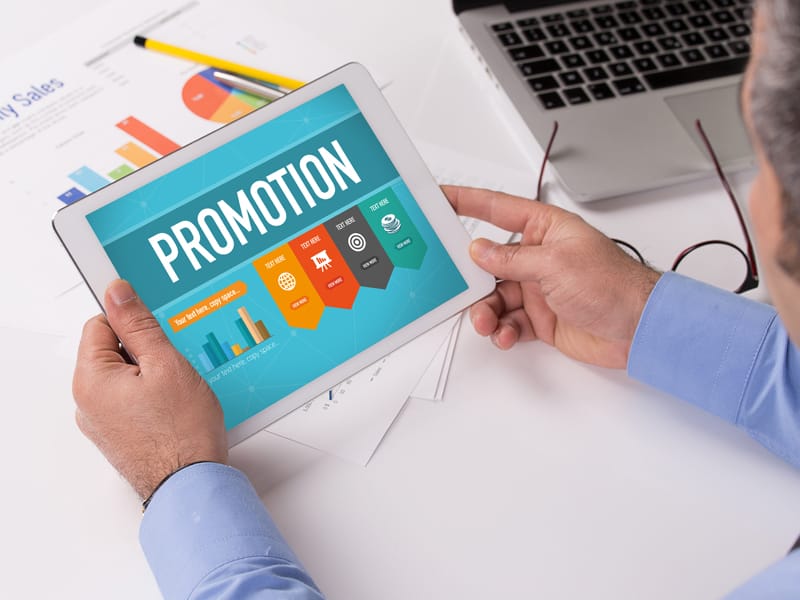 Trade Promotion Management System
mTrade Trade Promotion System is an advanced solution that helps businesses manage their trade promotion activities more efficiently. The system includes a range of powerful features and functions that enable organizations to streamline their trade promotion processes, reduce costs, and improve overall performance.

With mTrade's post mortem analytics, businesses can gain valuable insights into their trade promotion activities and identify areas for improvement. The system's advanced analytics capabilities allow users to analyze data from multiple sources and generate customized reports that provide deep insights into their trade promotion performance.

Overall, mTrade Trade Promotion System is a powerful and flexible solution that can help businesses of all sizes manage their trade promotion activities more effectively, while reducing costs and improving overall performance
Key features

Planning and budgeting

Trade spend requisition

Claim processing and verification

Analytics and reporting

Promotion approval workflows

Collaboration and communication

ERP interface

Trade term computation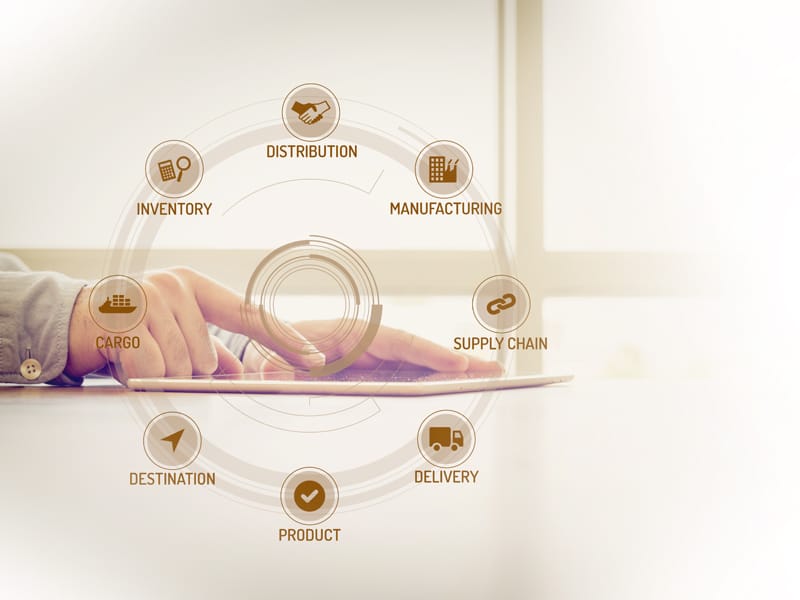 Distribution Management System (DMS)
mTrade DMS is a software solution that helps businesses optimize their distribution processes and improve their supply chain management.

Overall, a mTrade DMS is a critical tool for businesses looking to improve their distribution processes, reduce costs, and improve customer satisfaction. With its powerful features and functions, mTrade DMS can help businesses achieve their goals and stay competitive in today's fast-paced business environment.
Key features

Inventory management

Order processing

Sales tracking

Route optimization

Multi-platform integration

Collaboration and communication

ERP interface

Trade term computation

Purchase order management

Web accessibility
Download

Whitepapers

Kindly please provide your details to download mOne's whitepapers.
Harness the power of social and electronic commerce

Innovative Channels

Increases Sales Prospects

Wider Coverage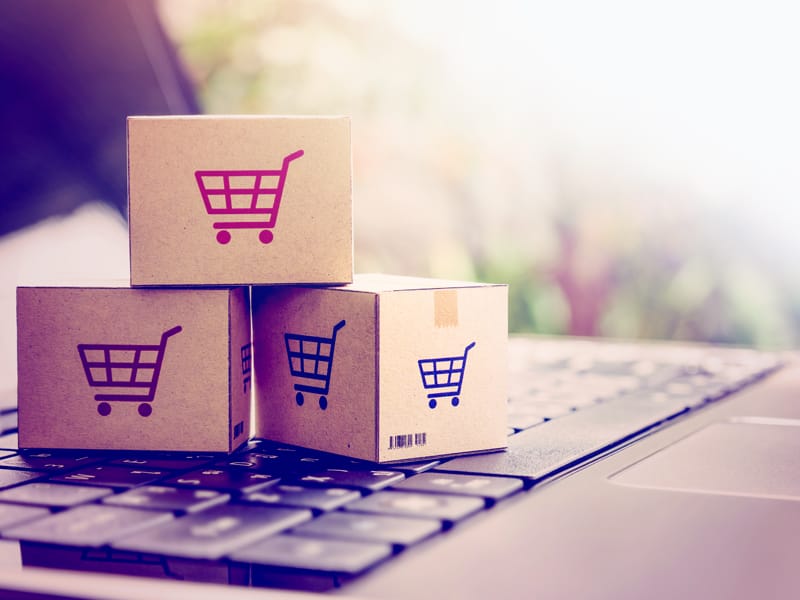 Retail Ordering Platform (retaillink)
mFLux Retail Ordering Platform, also known as RetailLink, is a B2B ecommerce ecosystem that empowers organizations to expand their retail network across the country without the need for large resources. It provides a sales ecosystem that promotes speed and convenience while enhancing the customer experience.
Key features

Reach new customers efficiently and handle low-volume orders with ease

Receive all orders directly from retailers

Empower businesses to do business with you more often, leading to increased sales and revenue

Enjoy 24/7 accessibility to the platform

Review, modify, and confirm orders for processing in real-time

Seamlessly export orders to ERP systems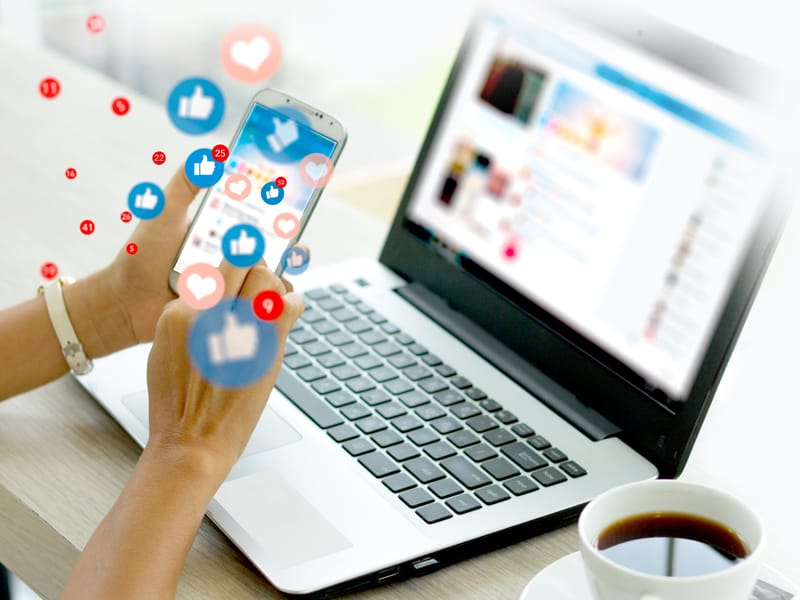 Social Commerce
mFlux Social Commerce is a revolutionary platform that is changing the way businesses approach sales and social marketing. This cutting-edge tool leverages the power of social media to help businesses of all sizes generate sales opportunities and increase revenue.

mFlux Social Commerce is designed to tap into the power of frontline resources by capitalizing on the pervasive social media presences of everyday people. Everyone has the potential to be an influencer, whether they are a professional in the industry or simply a person with a network of friends and family. mFlux Social Commerce recognizes this potential and helps users create meaningful D2C sales opportunities from their existing network of connections.

For every sale generated through the platform, users earn a commission, creating a mutually beneficial relationship between businesses and their supporters. This gives users a financial stake in the success of the businesses they support, incentivizing them to promote products and services that they truly believe in.

In short, mFlux Social Commerce is a game-changing platform that empowers everyday people to become salespeople in their own right. By tapping into the power of social media and leveraging the influence of everyday people, businesses can generate sales opportunities that were once out of reach. If you're looking to increase revenue and tap the power of online promotion, then mFlux Social Commerce is the platform for you.
Key features

User-friendly interface

Customizable page

Curated product selection

Affiliate tracking and reporting

Marketing materials

Seamless integration with social media

Analytics and insights

Customer service support
Work with insightful information and automation

Higher Productivity

Lower Costs

Better Accuracy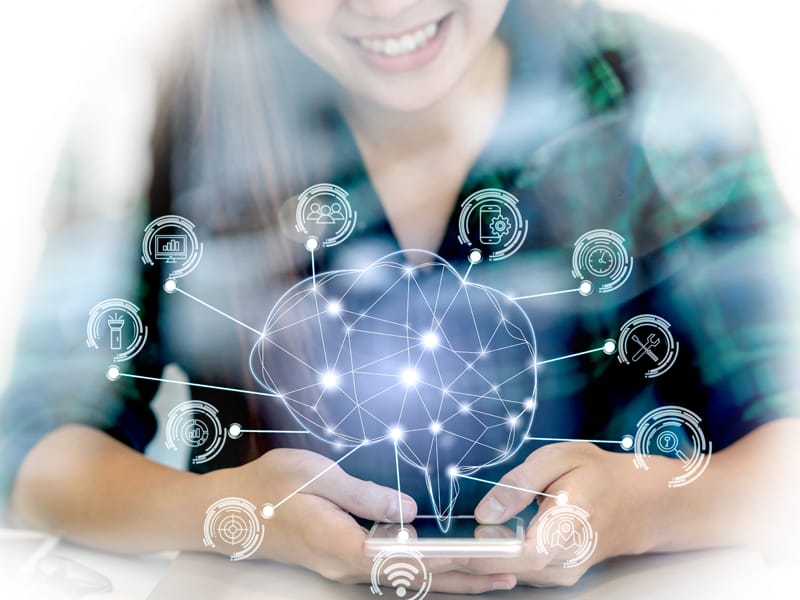 Artificial Intelligence
mSmart is an AI based tool capable of image recognition deployed to recognise and interpret images of products on store shelves. Using advanced algorithms, image recognition AI can identify individual products, read their labels, and extract relevant data such as product name, brand, and price. This technology is particularly useful for retailers who need to quickly and accurately track inventory, monitor stock levels, and ensure that shelves are properly stocked with the right products.

mSmart AI recognition technology is also deployed for form recognition in the capture and analysis of orders. Used in tandem with Robotic Processing Automation (RPA), you can further streamline the ordering process to ensure higher accuracy, scalability and reduced processing time to save costs and enhance business performance.
Key features

Retail shelf recognition

Label reading

Inventory management

Share of shelf

Data analysis

Out of stock detection

Planogram Compliance

Form recognition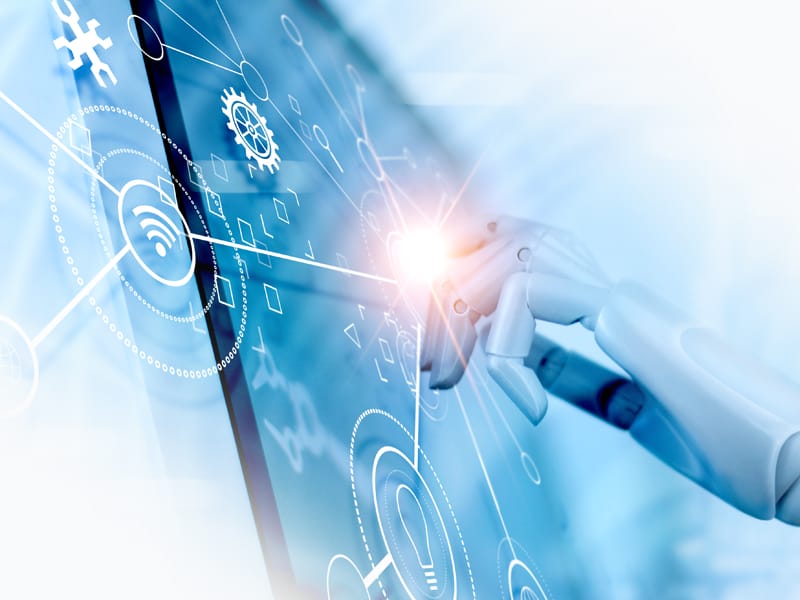 Artificial Intelligence
Robotic Processing Automation (RPA) is an AI-based technology that automates repetitive and rule-based tasks, freeing employees to focus on more strategic activities.

RPA is a versatile and scalable tool that ensure businesses helps their digital workforce stay competitive by improving efficiency, accuracy, and productivity, while reducing costs and errors.
Key features

Data entry

Invoice processing

Sales order processing

Lower error rates

Standardized workflow

"Straight through" processing

Codeless automation

Improved analytics

Increased customer satisfaction

Cost reduction

Productivity increase

Virtual workforce 24/7

Versatility in application across different industries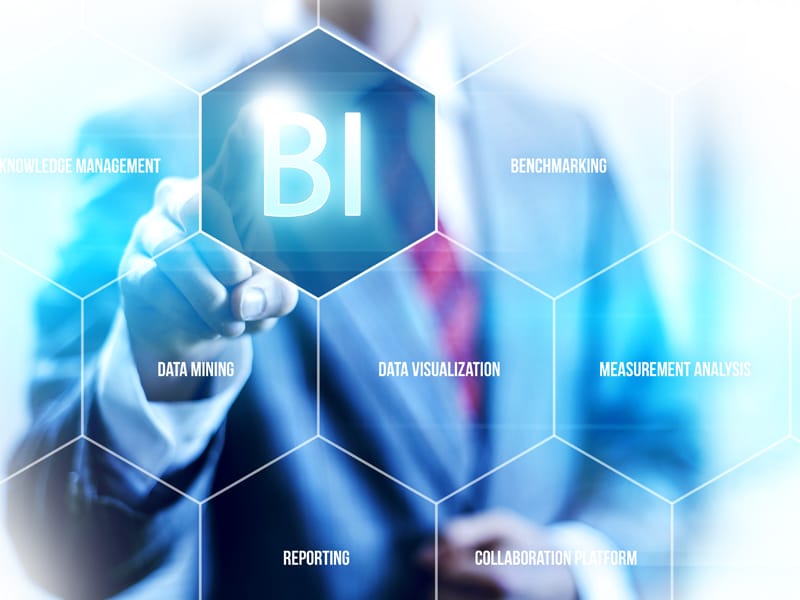 Business Intelligence
mSmart BI is a powerful front-end BI analysis tool for business users with advanced data analysis tools and techniques to transform raw data into actionable insights that inform business decisions and improve performance. This technology includes a range of features and functions such as data integration, warehousing, analysis, visualization, reporting, performance management, and collaboration.

mSmart BI enables businesses to make data-driven decisions. With its ability to transform raw data into actionable insights, BI systems help organizations to stay competitive in today's fast-paced business environment by providing insights into consumer behavior, sales trends, and other analytic reporting.
Key features

Business Performance Dashboard

Intuitive, Easy-to-use drag-and-drop interface

Increases productivity while reducing dependence on IT resources
Access a wide variety of data sources and data warehouses

Highly secure

Fast performance

Advanced analytics

Advanced Visualization

Easily scalable and manageable
Customised

Solutions and Services

We design and develop customised solutions and provide outsource services that cater to your organisations' unique requirements.